The XT V is specifically designed for use in production lines and failure analysis laboratories.
There is an increasing demand for flexible, high-resolution and cost-effective X-ray inspection systems to cope with the evolution of ever-shrinking geometries within electronics components and to comply with tighter quality standards.
The XT V series enable insights into printed circuit board assemblies, components, or electrical devices in an intuitive, non-destructive inspection process. X-ray inspection provides many benefits to manufacturers and researchers, accelerating throughput and improving product quality whilst reducing costs.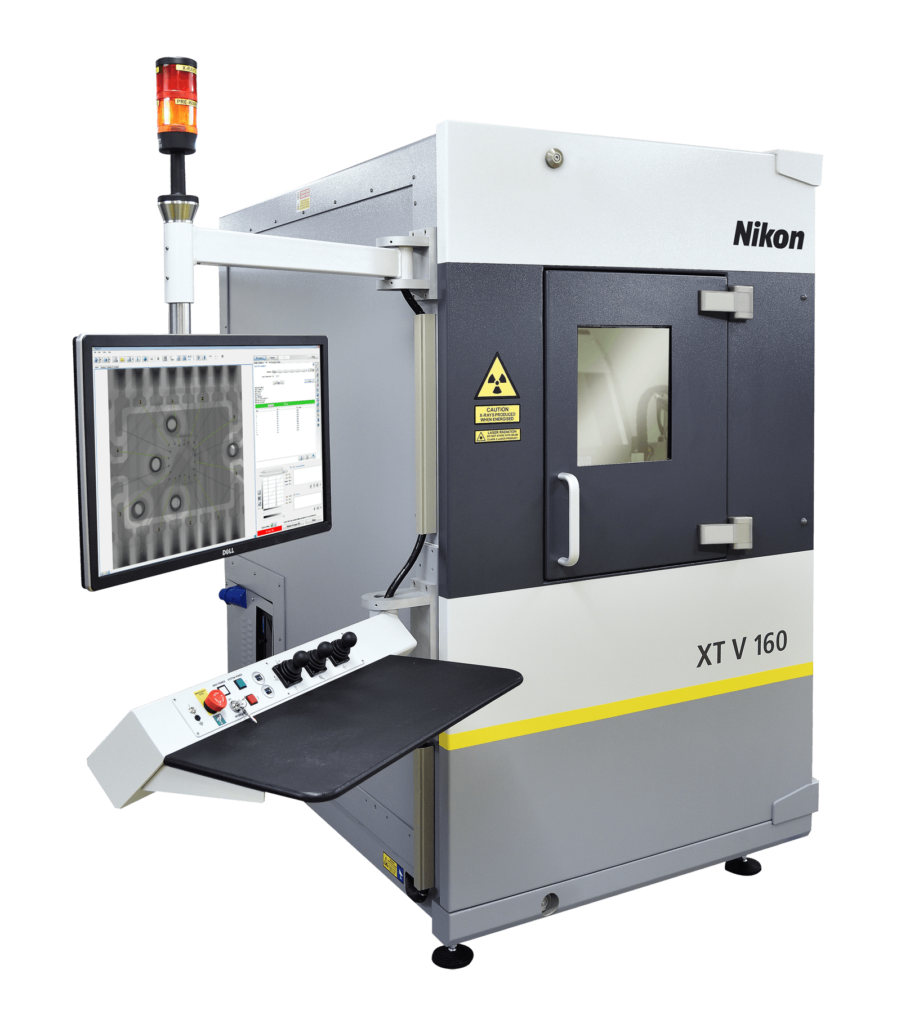 Electronics Inspection Made Easy
Proprietary NanoTech 160 kV / 20 W microfocus source with submicron feature recognition
1.45 Mpixel 12bit camera with dual field 4"/6" image intensifier
Optional flat panel detector
5-axis manipulator (X,Y,Z, Rotate, Tilt)
360° fly-around views while keeping region of interest consistently locked into the center of the field of view
Real-time imaging or automated inspection
Ready for CT applications (option)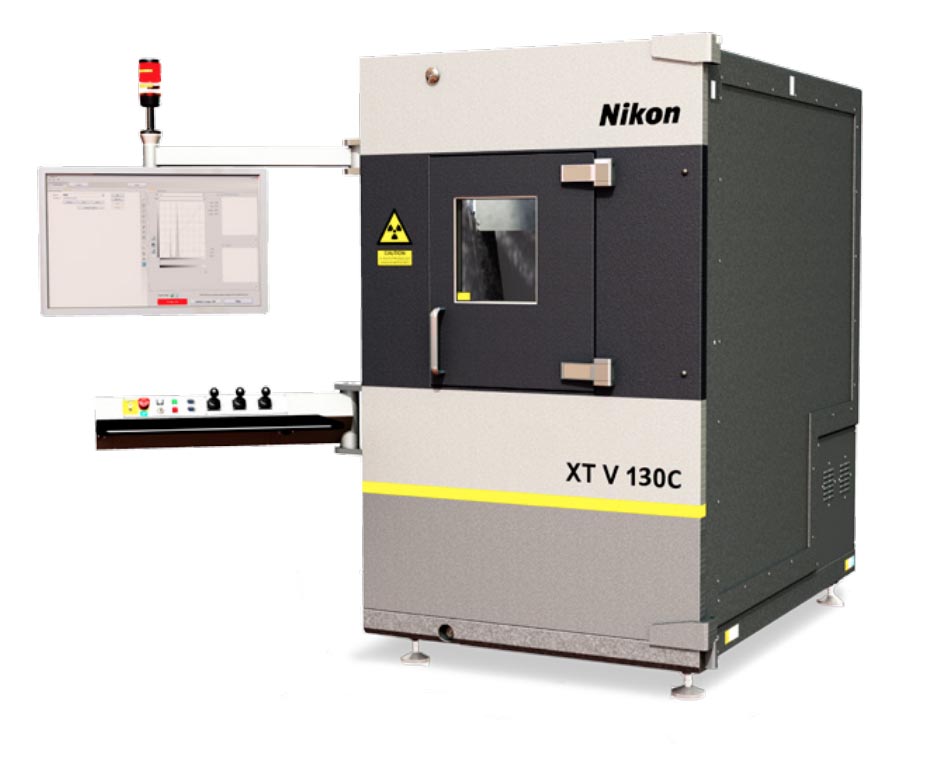 With the advent of many newer type of electronic components, surface inspection is no longer an option. As most electrical connections remain hidden from the eye, the ability to run premium quality real-time X-ray is more important than ever before. Designed for 100% (μ)BGA, multi-layer and PCB solder joint inspection, the XT V 130 X-ray system is a high-precision, flexible solution that facilitates defect analysis in loaded PCB boards. The system's Inspect-X software offers automated inspection functions and (optional) automatic board identification, which ensure high inspection throughput rates.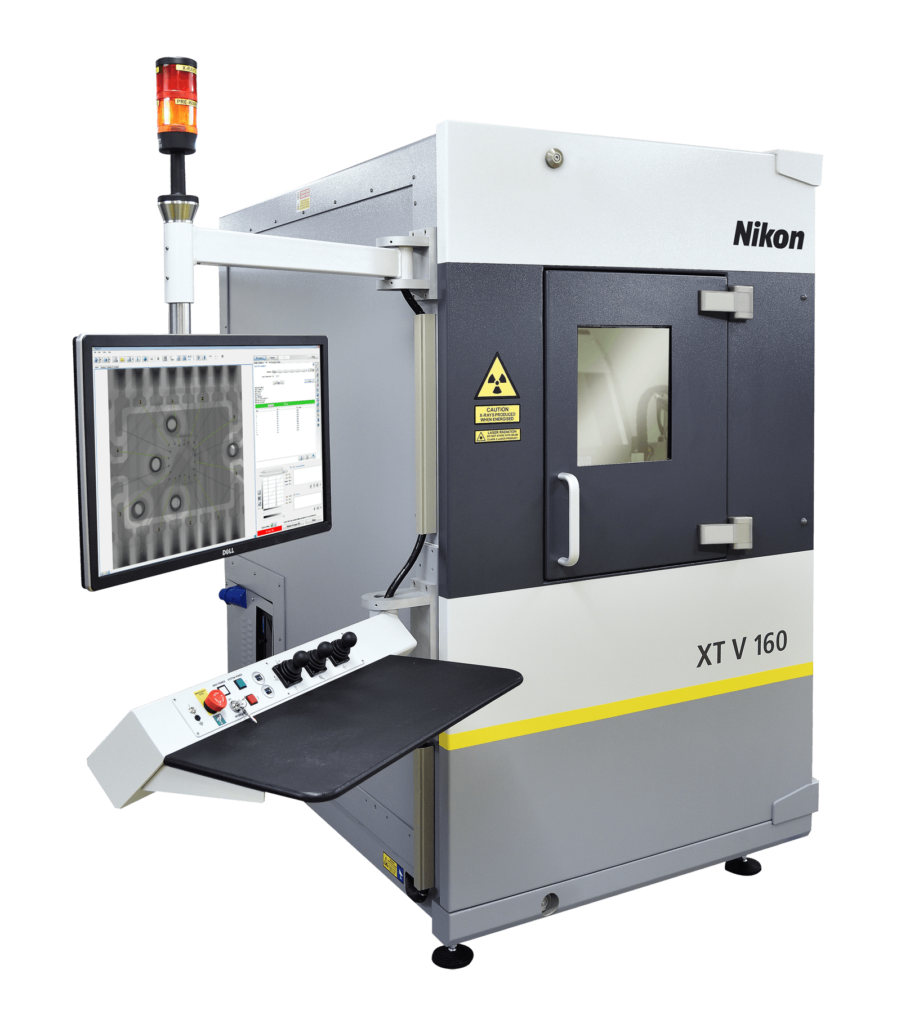 Component connections on today's compact and densely populated PCBs are hidden by other components, making X-ray the only viable inspection solution. XT V 160 is an easy-to-use, cost-effective and high-quality PCB inspection system targeting production facilities and failure analysis laboratories.
In automated inspection mode, samples can be inspected at the highest throughput. In manual mode, intuitive software and high-precision sample manipulation enable operators to visualize and evaluate the tiniest internal defects and deficiencies.
Industries Served
The aerospace industry requires an extremely high level of product reliability with zero tolerance for failure.