The Avonix C3 offers exceptional load capacity and a scanning envelope beyond any other standard system on the market.
Our C3 CT system takes "large-format" to a whole new level! With a vertical travel of nearly 2.3 meters, and a field-of-view extending 2.5 meters above the turntable, the C3 is capable of scanning objects that previously were impossible to X-ray due to their size.
Its high-precision granite base and extremely tight engineering tolerances - combined with the pioneering range of Nikon X-ray sources and the latest in digital X-ray detectors - produce CT scans of the highest fidelity and precision in the industry today. Absolutely no other standard CT System in the world can come close to the C3 in range of motion, versatility, precision, and accuracy.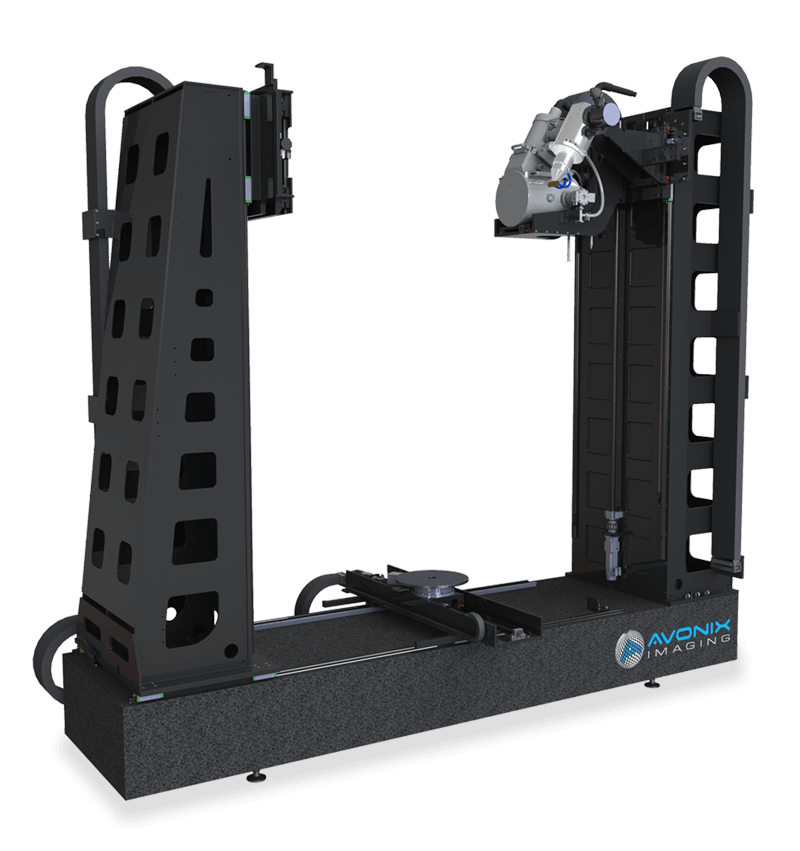 Patented ultra-precise and stable manipulator
Ultra-large inspection envelope
Install into existing radiation enclosure or supplied with new modular radiation enclosure
Patented microfocus X-ray tube technology, available in 225kV, 320kV and 450kV
Supports dual x-ray tubes
Supports dual detectors
Large format 16-bit detector technology
Exclusive Curved Linear Diode Array technology
Intuitive software interface
Advanced 3D visualization and analysis
Customizable macros to automate work flow
Single or Dual X-ray Source

180kV to 450kV Microfocus
450kV Minifocus

Single or Dual X-ray Detector with Multi-position Panel Shift
Precision Granite Base Manipulator

X-Axis travel: 1300mm (+/- 650mm)
Y-Axis travel: 100mm to 2380mm above turntable
Z-Axis travel: 1630mm
Variable Source-to-Detector distance: 180mm to 1800mm
Weight Capacity: 400kg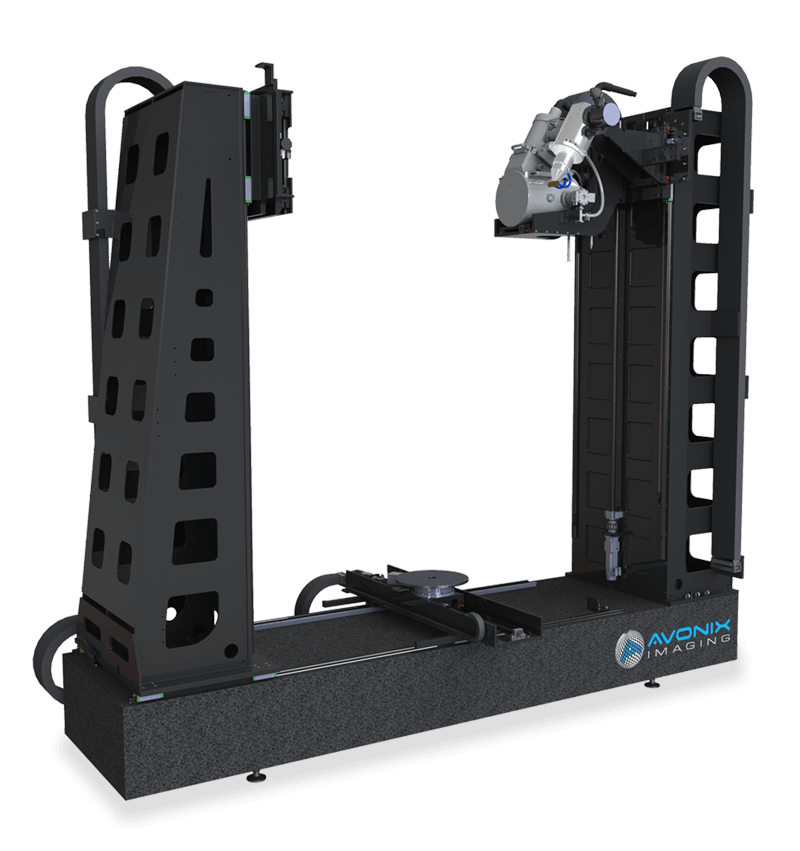 Patented ultra-precise and stable manipulator.
Ultra-large inspection envelope.
Single or dual X-ray source with 180kV to 450kV microfocus or
450kV minifocus.
Precision granite base manipulator.
Single or dual X-ray detector with multi-position panel shift.
Over 2 meter tall scanning envelope.
Industries Served
The aerospace industry requires an extremely high level of product reliability with zero tolerance for failure.