The Avonix C2 is available with multiple sources and detectors along with a high capacity stage and a scanning envelope to match.
Dense and unwieldy objects are no problem for the Avonix C2 CT scanning system. Configurable with single, dual, or triple sources, single or dual detectors, and multi-positional panel-shift, this system can accurately scan objects up to 275 kg in weight and 1500 mm tall. The C2 delivers an unrivaled inspection envelope via synchronized vertical X-ray source and detector motion.
Everything about the C2 is versatile and robust. The system provides exceptional precision thanks to its 4.3-meter long granite foundation and is configurable with a digital detector array (DDA) and Nikon's Curved Linear Diode Array (CLDA) to reduce scatter and dramatically improve image definition. With quick assembly and incredible longevity, the C2 will exponentially increase the quality and productivity of your CT scans.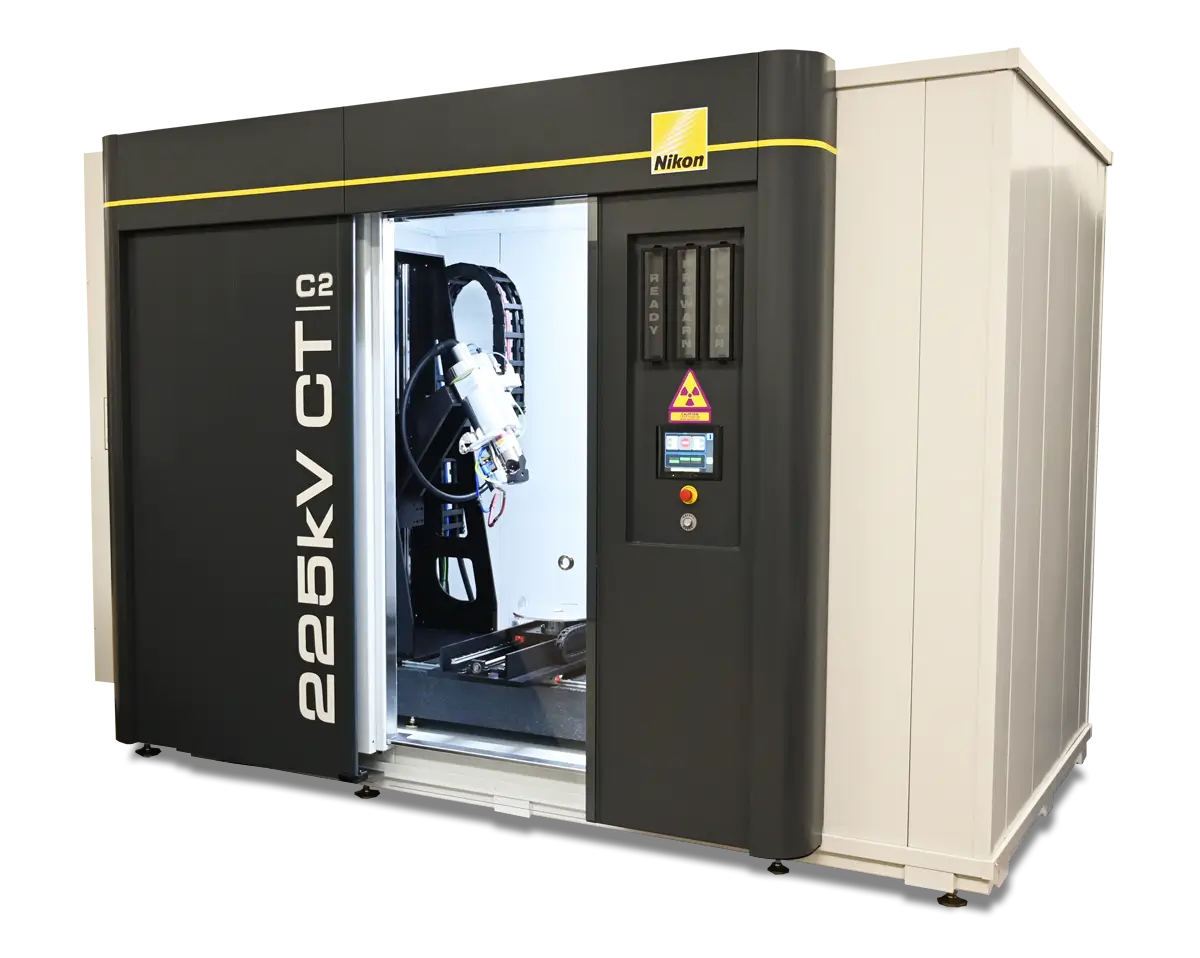 Unique glass safety door to eliminate shortcomings of a light curtain.
Integrated x-ray on warning lights.
User friendly touch screen controls.
Turn key, lead shielded cabinet available.
Patented ultra-precise and stable manipulator
Extra-large inspection envelope
Install into existing radiation enclosure or supplied with new modular radiation enclosure
Patented microfocus X-ray tube technology, available in 225kV, 320kV and 450kV
Supports dual x-ray tubes
Supports dual detectors
Large format 16-bit detector technology
Exclusive Curved Linear Diode Array technology
Intuitive software interface
Advanced 3D visualization and analysis
Customizable macros to automate work flow
Single, Double or Triple X-ray Source

180kV to 450kV Microfocus
450kV Minifocus

Single or Dual X-ray Detector with Multi-position Panel Shift
Precision Granite Base Manipulator

X-Axis travel: 1000mm
Y-Axis travel: 1440mm
Z-Axis travel: up to 1700mm
Variable Source-to-Detector distance: 350mm to 2000mm
Weight Capacity: 275kg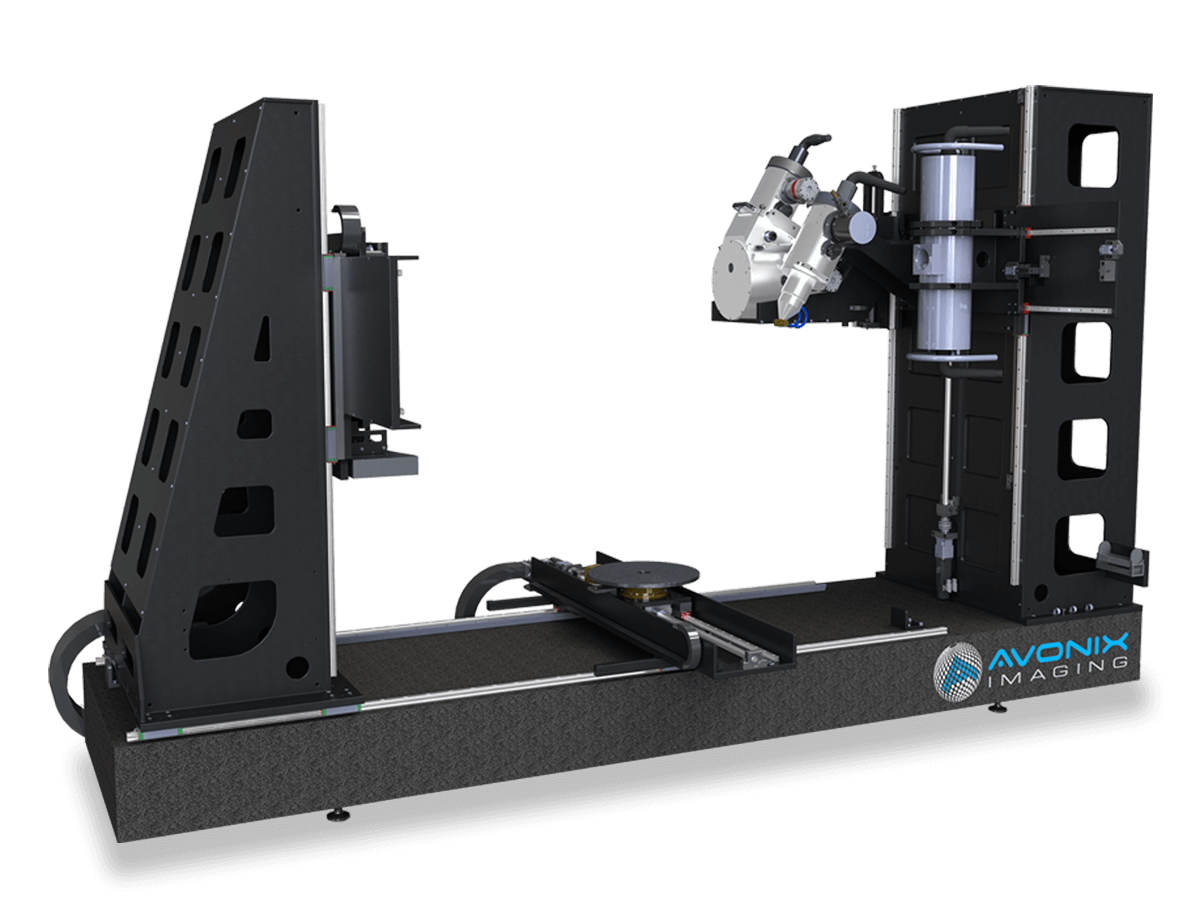 Precision Granite Base Manipulator
Single, double, or triple X-ray source, available in 180kV to 450kV microfocus or 450kV minifocus.
Install into existing radiation enclosure or supplied with new modular radiation enclosure.
Single or dual X-ray detector with multi-position panel shift.
Industries Served
The aerospace industry requires an extremely high level of product reliability with zero tolerance for failure.