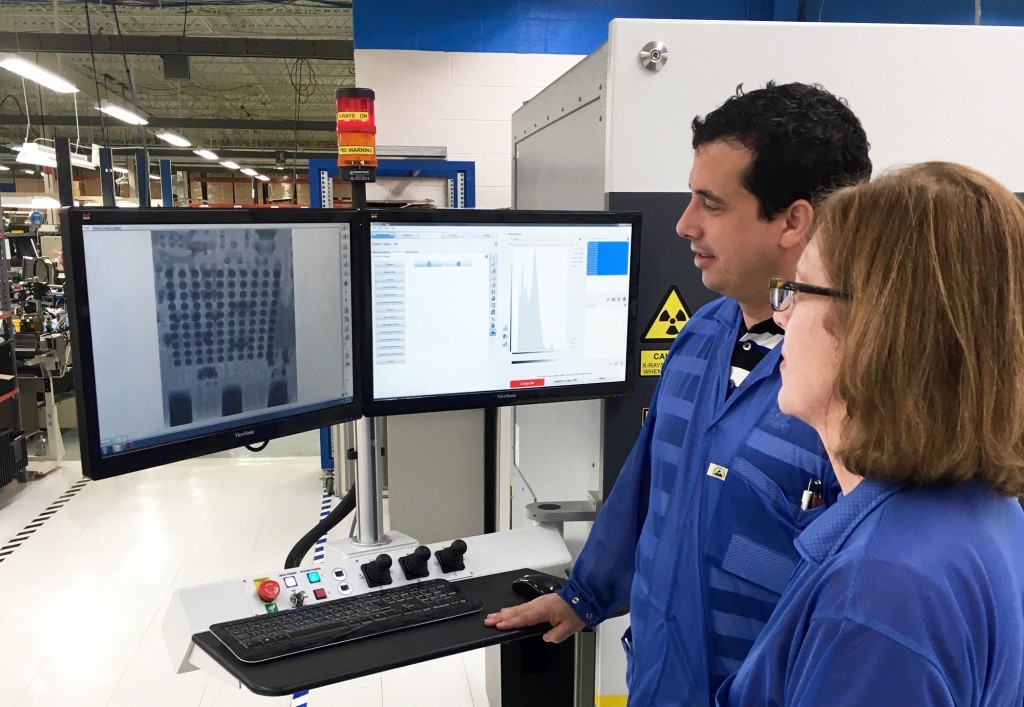 Nikon Metrology Case Story: Saline Lectronics
Nikon Metrology has revolutionized defect analysis for electronic components for one Michigan company. Saline Lectronics is an electronics contract manufacturer, founded in 2002 and located in Saline, Michigan. Their experienced team of electrical, mechanical, test, and quality engineers solves the most complex and technical challenges for their customers. Therefore, it's important for them to utilize the best equipment available. Saline Lectronics invested in the Nikon XT V 160. This offers the most accurate and reliable defect analysis of their customers' highly complex, extremely dense circuit board assemblies.
Traditionally, the electronics manufacturing industry has relied on 2D X-rays systems or manual visual inspection to determine whether a connection is acceptable. However, these methods are subjective and can be unreliable. Nikon specifically designed the XT V 160 for use in production and failure analysis laboratories. This offers Saline Lectronics technicians a reliable, highly magnified look at component connections that ultimately saves time during both the build and troubleshooting processes. In addition, the non-destructive process offers a real-time, automated system for clear, pass/fail reporting.
Avonix Imaging partners with Nikon Metrology to provide world-class industrial x-ray and CT imaging equipment to companies like Saline Lectronics in the U.S. and internationally.
Read more about Saline Lectronics at the Nikon Metrology blog.