Two Avonix Imaging Announcements
First – to announce our C3 Serial Number-1. It's our newest CT system model and is currently undergoing extensive laser alignment testing prior to its shipment to Europe.
And second – to invite you to join us at A-TEC – the Avonix-Technical Exchange Conference.
This C3 is the first of two identical systems being produced for a Nikon customer with demanding requirements for accuracy and stability of CT results.  The C3 is the tallest standard microfocus-based CT system in the world, with a 2.5 meter (98"+) tall scanning envelope!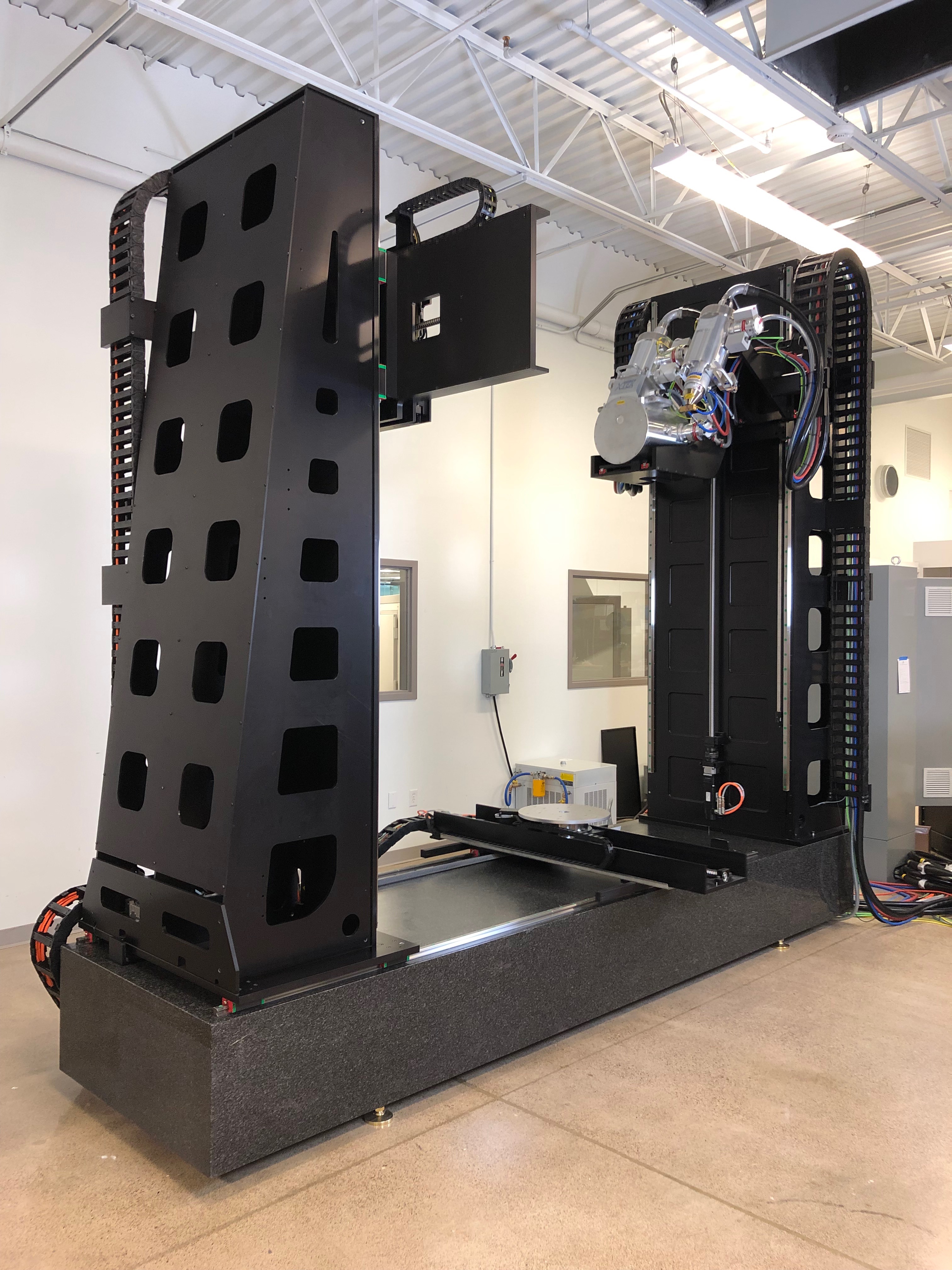 The granite-based system is being tested to ensure high-precision alignment and perpendicularity of all axes, as they are critically important to the performance of Nikon's helical CT scanning algorithms and CT metrology results.  We are excited to see how the superior design of our systems and the execution of our industry-leading manufacturing and integration team will result in a system with CT scanning capabilities that are unmatched in the industry!
If you would like to see the C3 line in person, or any of our other high-precision CT systems, and also learn how they are being utilized by thought-leaders from a variety of industries, please join us for our Avonix-Technical Exchange Conference (A-TEC) on October 2nd.
We would love to have your input on how you are currently utilizing CT technology and innovations you would like to see in the future.  It truly will be a "technical exchange", with your participation.  For more details and to register – please visit: https://www.avoniximaging.com/conferences