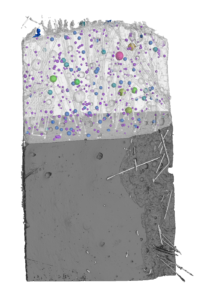 Avonix Imaging, headquartered in Maple Grove, MN, is proud to announce the opening of a new X-ray Imaging Services laboratory near Dallas, TX. The office in Irving, TX provides 2D X-ray Imaging and 3D CT Scanning services to clients in the Dallas, TX and surrounding areas.
The laboratory operates a number of Advanced X-ray / CT Systems capable of handling a wide variety of part sizes and materials to best serve the needs of their customers in the region.
Critical manufacturers in the Aerospace, Additive Manufacturing, Military and Defense, Medical Devices and Electronics industries are excited to have a proven X-ray Imaging Services partner near their southern facilities to help improve their quality and product development.
To learn more about the X-ray Imaging Services available in the new Avonix Imaging Texas Laboratory, please visit Contact Us.
---